Topic: FS: OB-T Denim Pigment, Nike Air Max 90 Ale Brown, 7FAM Mercer, Persol
Currently downsizing and getting rid of things that have seen little/no wear:
- NWOT Orlebar Brown OB-T in Denim Pigment, Small. SOLD
- Nike Air Max 90 Premiums Size 10.5US in Ale Brown. SOLD
- Persol 2720, black frame with polarized green lenses, size 60. NON SA. Purchased years ago along with a size 57. I prefer the 57's and have never gotten around to selling these. Have sat in the box since. Includes all original packaging and paperwork. Asking $75 plus shipping.
NOTE: In the photo of the "set" I've digitally smeared the bottom right half of the lens to hide someone very clearly standing in the background. Can upload another photo later for more detail should this be a deal breaker for someone.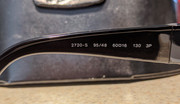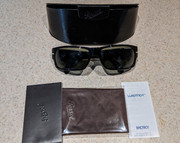 - 7 For All Mankind jeans in Mercer, tagged size 30 (waist measures 32"), professionally hemmed to exactly 30" for SA look. These are however not the SA pair with double belt loops. Worn 2-3 times. $85 plus shipping.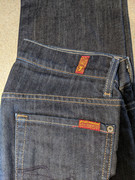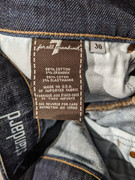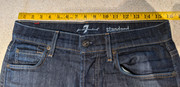 Please feel free to ask any questions.
Last edited by Jeff Lynne (22nd Sep 2020 18:30)