Topic: FS: Calvin Klein suit - Matera photoshoot BC alternative
I have for sale a very nice alternative to the Brunello Cucinelli Délavé houndstooth linen suit from the Matera photoshoot, as pictured below: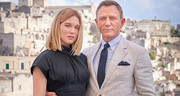 The suit is a Calvin Klein micro structure suit in the color "Camel", made of 100% virgin wool. The fabric pattern is hard to capture on camera (on a distance, the camera just shows a blurry greyish) - but the close-up pictures of the pattern are an accurate representation of what you will experience in natural lighting.
The houndstooth pattern is a very nice mix of light grey/brown/beige/cream color which comes out in different shades depending on the lighting. A very beautiful suit which I impulsively bought because of the BC likeness. Unfortunately, I have had to realise that the color does not suit my skin tone very much (I am too pale
)
The suit is 100% brand new with all tags from the store and has only been tried on a couple of times at home.
Jacket details:
Size EU48, regular fit (fits true to size, I am EU48 in Tom Ford and Medium in most clothes)
2-button front with a mid-stance
Notch lapel with a nice roll
Double vents
Flap front pockets
4-button cuff (non-functional so easy to alter)
Fully lined
Trousers details:
Size EU46, regular fit (fit true to size, like 30'' or 31'' jeans)
Hook closure
Flat front
Unhemmed with a lot of spare length
Price in store: €550
My price: €325 or close offers
Feel free to ask any questions or for more pictures or measurements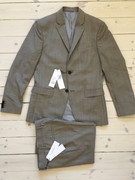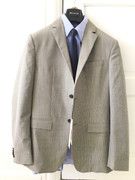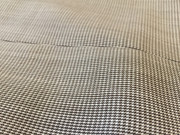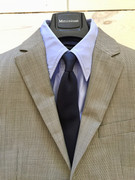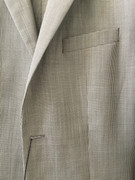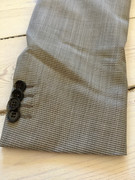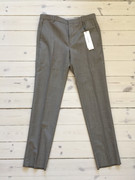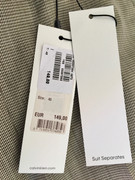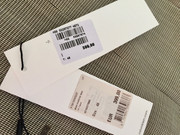 Measurements
Compare the measurements to a well-fitting suit of your own. The most important thing is the shoulder measurements which can only be altered very slightly by a tailor. Jacket chest, waist and sleeve length can be easily altered.
Jacket shoulder, seam to seam, front: 42cm
Jacket half shoulder, collar to shoulder seam: 19cm
Jacket arm, shoulder seam to cuff: 65cm
Jacket chest, armpit to armpit: 52cm
Jacket waist, across top button: 48cm
Jacket shoulder, seam to seam, back: 45cm
Jacket length, collar to end: 74cm
Trousers waist, across waistband: 42cm
Trousers length, outside leg: 107cm
Trousers length, inseam: 82cm
Trousers cuff opening: 18,5cm
Trousers thigh width: 31cm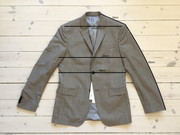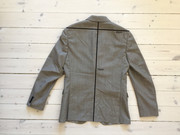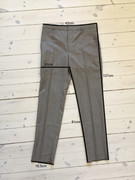 Last edited by Jacob (16th May 2020 14:37)