Topic: FS: Tom Ford SP PTS Blue PoW Suit - Size 56R (IT) /46R (US)
Gents,
I've decided to sell one of my favourite suit from Craig's era. I need to narrow down my collection after purchasing most of the NTTD (tailored) clothing
The suit itself is in a pristine condition and stored in a TF garment bag.
Measurements:
Jacket
Chest (pit to pit) - 22"
Waist - 19.5"
Sleeves - 26.5"
Shoulders - 19"
Length - 30.75"
Pants (no cuffs)
Waist - 18.5"
Rise - 11"
Inseam 33.3" (1.57" to let out)
Outseam - 42.91"
Price: 1300 EUR (PayPal only). Will ship worldwide.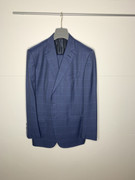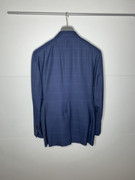 Last edited by jacekalan (5th Dec 2020 12:48)