Topic: OHMSS - Piz Gloria, Alpine Room playing cards
Sometime ago I was watching OHMSS and in the scene where James Bond enters the Alpine Room at Piz Gloria and the 'Angels of Death' are congregated, I spotted a set of playing cards on a glass table the design looked unusual to most playing cards I had ever seen and that set me on a quest to try and identify them.

Having obtained some hi-res screen grabs of the scene in question the search started and working on the knowledge that the Alpine Room scenes were filmed at Piz Gloria the cards had to be European, so with that in mind I researched European playing card manufacturers eg: Grimaud, Fournier, Müller and Piatnik.
Well after seven months, by sheer luck my quest finally came to an end with a positive identification, I came across an obscure book on Ebay titled 'The Complete Patience Book' by Basil Dalton (no relation, I assume!!) and on the cover were images of the playing cards, I contacted the seller who confirmed the cover images were credited inside the book and duly purchased the book.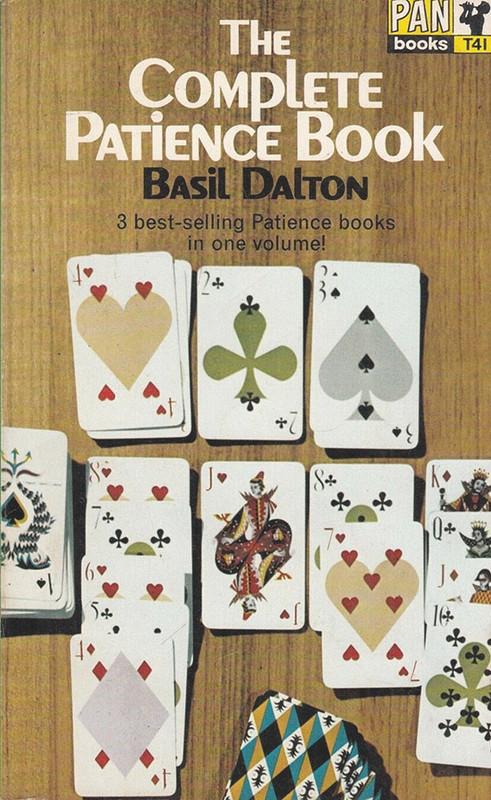 The information inside credited the cards to the printer Thomas De la Rue and the designer Jean Picart le Doux.
With that information I have managed to find out the following:
Thomas De la Rue held the First International Playing Card Week in London to celebrate their 125th anniversary and artists from various countries were invited to submit designs for new court cards, those submitted by Jean Picart le Doux, a French tapestry designer were chosen, the cards finally went on sale for 25 shillings per double pack in October 1957.
So there we have it, as I suspected a European design but printed by a British playing card manufacturer, the cards really are unique in their design and came presented in a plastic box which in turn was housed in a nicely printed outer cardboard box, these cards were later sold as single sets in a generic Thomas De la Rue cardboard box.
Thank you for reading and Happy Christmas.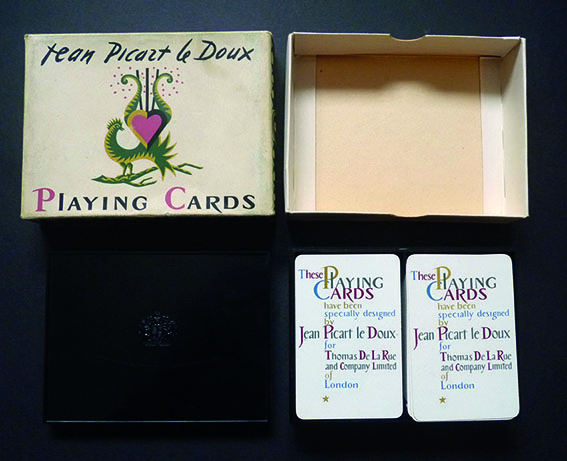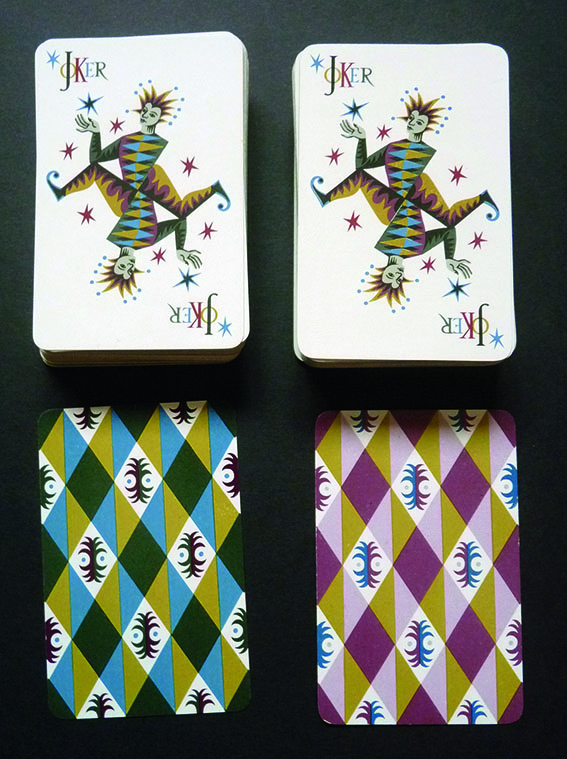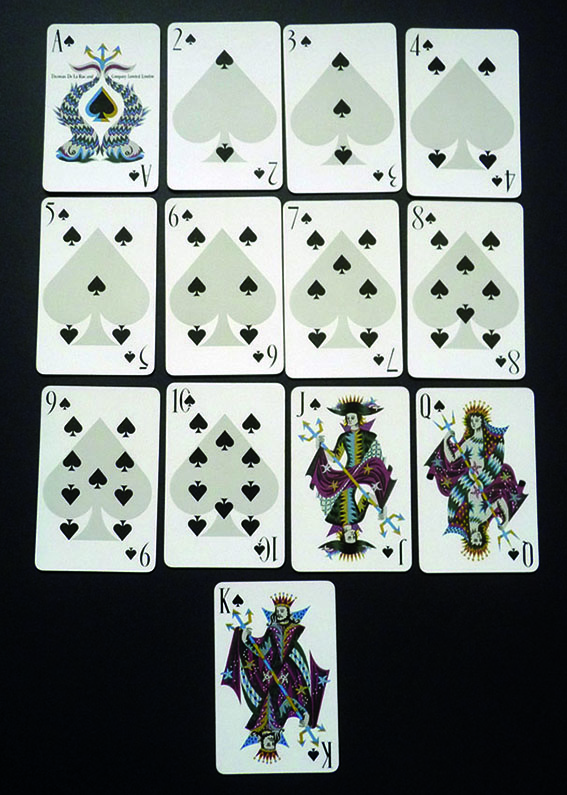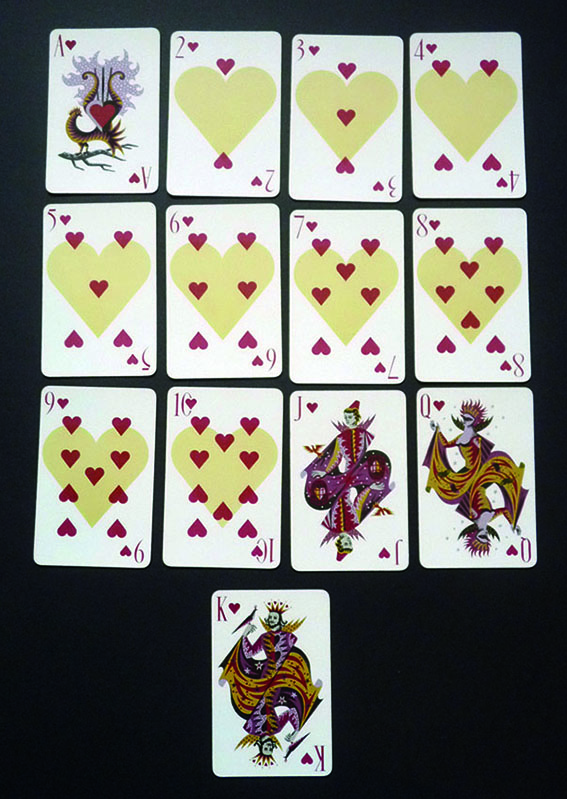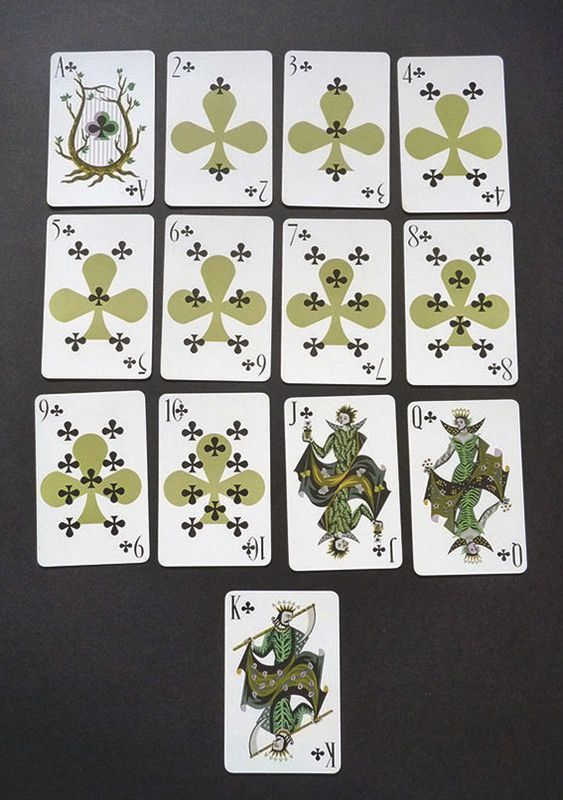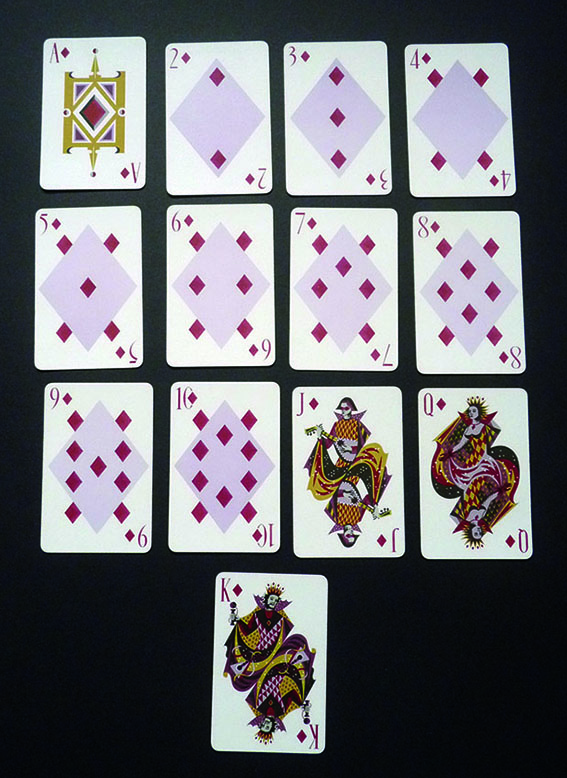 One of us smells like a tart's handkerchief.