Re: What Bond locations have you been to?
New York City - Didn't go to Harlem but did see an absolute ton of other film locations.
London - Buckingham palace, Big Ben, the Thames, the Millenium Dome when it was't just called the O2. It had rides in it and all sorts. Was only 12 at the time, and I've visited the odd other location.
Below are two photos from my trip to New York. From a very well known movie. I felt like a big kid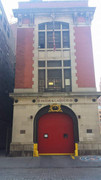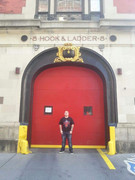 "Sic Parvis Magna"
"Greatness From Small Beginnings."