Topic: The Most Famous Gun In The World - SOLD OUT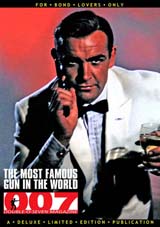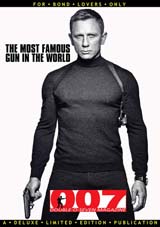 THE MOST FAMOUS GUN IN THE WORLD
The definitive history of firearms in the 007 movies!
From Dr. No to SPECTRE
Now on Pre-Order offering 2 different cover designs.
  Sean Connery in Goldfinger (1964) and Daniel Craig in SPECTRE (2015).
  Content is identical inside each issue.
  Different Inside front, inside back and back cover depending on the Bond chosen!
  Heavily illustrated throughout with exclusive and rare images!
120-page Deluxe Limited Edition Publication.
Price £24.99 (plus p&p)
A 007 MAGAZINE Special Publication.
http://www.007magazine.co.uk/007_magazine.htm#gun
Last edited by ACACIA_AVENUE (17th Jul 2017 11:49)
One of us smells like a tart's handkerchief.