Topic: Sotheby's London gallery display of original Bond posters August 2018
I was walking past Sotheby's in Bond Street on Thursday 24th August and saw that they were displaying original Bond movie posters in their gallery, prior to the online auction of movie posters this month. Free entrance. So I took a look. Some lovely items on display.
The Thunderball poster is the biggest I've ever seen. HUGE. Ten feet tall? Also, a lovely original Spanish Dr No.
I thought I'd try post these pictures from the gallery.
High reserves on some of the items. (King Kong £60,000 reserve)
For some reason, my photo of the Thunderball poster won't upload. Here's two anyway.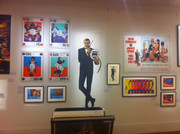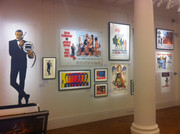 Last edited by MrGore (26th Aug 2018 09:28)