Topic: Dual Signed Limited Edition Photo Print Offer
Good Afternoon
We currently have an offer available on a Limited Edition James Bond Print signed by Sir Roger Moore, Caroline Munro and also the artist, this was signed at private signings with us and will come with photo proof.
This is normally priced at £150 but is available for a limited time at just £99 plus postage, this is available to be shipped worldwide.
Please click on the link below to be taken to the item and use code 'MAY19BOND' at checkout to receive your discount.
https://www.wiltshirememorabilia.co.uk/ … gned-photo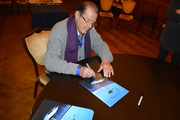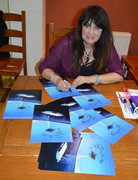 ANY QUESTIONS PLEASE CONTACT ME AT : OFFICE@WILTSHIREMEMORABILIA.CO.UK OR CALL ON 07766 000295
Best Wishes
Darren