Topic: Oliver Spencer Bermondsey Leather Bomber - 40 UK/US
Hello everyone,
I am looking to sell my Oliver Spencer Bermondsey jacket in size 40 UK/US (fits true to size). This is the same jacket worn by DC at the Spectre London press event, but his was in black and blue suede, whereas this one is in chocolate brown leather with gray knit detailing. The leather is extremely soft and supple --- not heavy and stiff like some leather jackets. See pics below (both of my jacket and of DC wearing his). The jacket is in excellent condition; I have never worn it.
I am open to offers --- please PM with interest.
Jacket ships from New York City. Willing to ship abroad but please keep in mind shipping cost.
Best wishes,
Daniel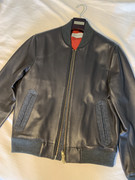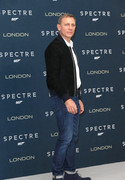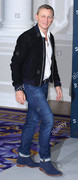 (Apologies for watermarked pic, but it shows the colors of DC's jacket)