Topic: SOLD THANKS MAGNOLI CLOTHIERS SPECTRE Polo Shirt Size "L" NEW
Hello Gents.
I received my Magnoli Clothiers SPECTRE polo shirt this morning and sadly, it is too small....too tight for me. It is the Navy color and in size "L".
The polo is completely NEW and UNWORN, just tried it on upon reception to check the fit.
I paid 57 euros shipping costs included for that garment, I would like to recoup what I paid to order a new on in size "XL" so I'm asking 45 euros including shipping costs, from France.
I don't want to hassle to return the item to New Zealand.
Here is the link to Magnoli website for that item :
https://www.magnoliclothiers.com/spectr … p-662.html
If interested, please PM me.
Thank you very much.
Fred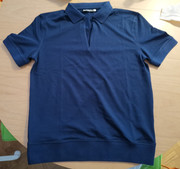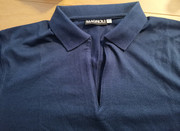 Last edited by Fred007 (20th Aug 2019 10:04)