Topic: Can anybody identify this henley?
First of all to our Mods: I hope this thread can stay in this category, temporarily at least. I just want it to get the most attention from or clothing experts. Thanks!
The henley I'm looking for is from "Rambo: Last Blood". It is worn throughout the movie. There are not many details except the logo? on the left side chest. Pretty distinktive, it somewhat looks like the letter "C". I thought of Diesel at first, but don't think so now...
Thanks in advance, here's the close-up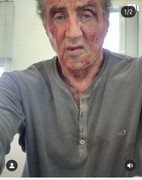 The name is Walker by the way.
IG: @thebondarchives
Check it out, you won't be disappointed