Topic: Custom QoS Harrington Style Jacket: 44 Tall: Magnoli
MAGNOLI CUSTOM QUANTUM OF SOLACE JAMES BOND 'HARRINGTON' STYLE JACKET WITH MATCHING FLANNEL LINING & LIGHT DISTRESSING ADDED: TALL ATHLETIC FIT SIZING
200 SHIPPED CONUS
Paid via PayPal
Outside US contact me to discuss shipping options
For consideration is one custom James Bond 'Harrington' style jacket from the film Quantum of Solace. The jacket was commissioned by me and after receiving it I had my costume designer friend add some light distressing elements here and there throughout the jacket, to give it a slightly more 'worn in' and used appearance. As you can see from the pictures its nowhere near as beat up as the one in the picture with Daniel Craig, however it does resemble a coat that has seen some light usage. Its a lighter weight coat and would be ideal as a fall/spring jacket (possibly winter depending where you reside). I'm a tall and athletic built guy, so please refer to the measurements and specific coat details below:
Quantum of Solace "Harrington" style jacket
European style dual zipper with added jump ring tab
2 inner pockets (1 zipper, 1 opened)
2 outer pockets with button closures
Light distressing for a more worn appearance
Buttoned throat latch, cuffs, and side adjusters
Length of Coat (back measurement) 31.5 inches - runs just a little longer in the torso than the one in the movie.
Chest: about 45-46
Bottom Waist measurement (1 button closed) about 44 inches
Sleeve 28.5 inches
Custom Blue themed flannel body lining to match coat
White cotton sleeve lining
IMPORTANT: This is a slimmer fitting style coat with higher cut arm holes and hugs the body closely.
This is a NICE light weight jacket and I just don't find that I wear it with any regularity, so the time has come for this piece to find a new home. It will be well received by the taller 00 agents out there OR for someone who just wants a nicely crafted jacket that has all the timeless features that aren't readily available at retailers today. Please review the measurements and features and if you have any questions at all please don't hesitate to ask. Please review the pictures for additional detail, and thanks for looking.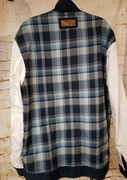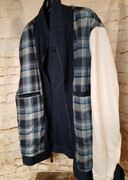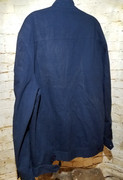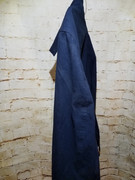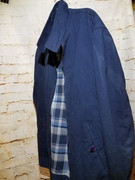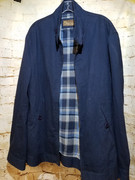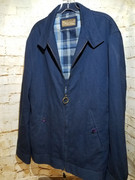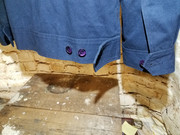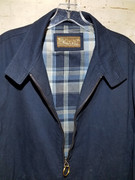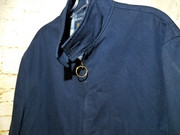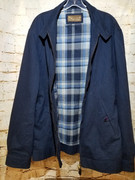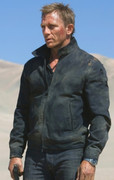 Last edited by maxximus (25th Oct 2019 00:38)