Topic: FS: Omega Seamaster 300 Spectre Limited Edition NEW!
Hey guys,
I'm about to sell one of the holy grails of Bond memorabilia. My genuine Omega Seamaster 300 Spectre Limited Edition, No. 1872 of the 7007 made (Ref.: 233.32.41.2101.001). The watch is brand new, it has never been worn and all the protective foils are still in place. There is not the tiniest scratch on the watch. It has always been kept in a watch winder. I bought the watch new in Hamburg and the original bill is included in the sale as is all the other paperwork such as the warranty cards and certificate of authenticity. It even comes with the original cardbord box in which the watches were sent to the dealers.
It is probably one of the best and most complete Spectre Seamasters in the world. Please don't hesitate to ask any questions, I also have many more photos which can be sent. The watch is located in Germany and can be picked up personally, but insured international shipping is no problem. Considering the condition of the watch and the ever rising prices around the world, I'm selling the watch for 8.700€ (about 7.500 GBP). I think it's a fair offer considering the fact that used watches of this kind get offered for a lot more.
Have a great day!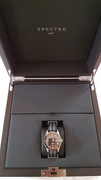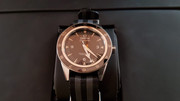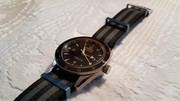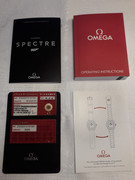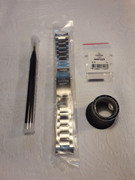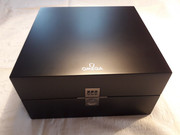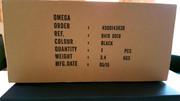 Last edited by Perconte (3rd Nov 2019 11:10)