Topic: Toiletries from "Skyfall"
Hello all, this is my first post.
I was rewatching "Skyfall" this evening and noticed approximately 21 minutes into the film a shelf full of James Bond's toiletries. The scene is set in Bond's bathroom in his room on Koca Calis Beach, Turkey, where he takes pain pills. Any information or stills from the film would be greatly appreciated!
Thank you.
John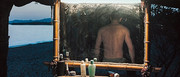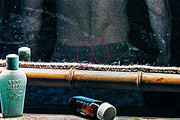 Last edited by lordfancyface (16th Jan 2020 06:23)
Instagram: johndalessio