Topic: John Varvatos Cafe Suede Racer - Size L (Black colour)
Gents,
I am selling an unused John Varvatos Suede Racer Jacket in a size Large. Apart from the colour and a slightly
shorter zipper (ends below the collar), it looks like the one from Spectre. I was able to grab the SA one, so this one is going for sale.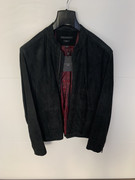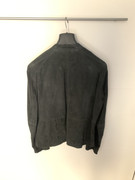 Condition: New with tags
Chest: 21"
Waist: 18.5"
Shoulders: 19.25"
I'm asking $580 + shipping.
Will ship internationally.
I am open to reasonable offers,PM me
Best,
Jacek