Re: Random Chat!!! (All Welcome!)
Well done, SM!
I'm on leave right now- see if you can work out which country I'm in: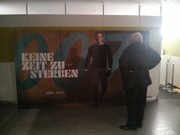 ...which might explain my recent absence from the forums. Never fear, I shall return!
Higgins, I'm in Berlin after some time in Leipzig. I didn't know how long I'd be there so couldn't tell you earlier. You wanna drop down here and drink some beer?