Topic: SOLD RM WILLIAMS Gilchrist Chelsea boots size "8".
Sold. Thank you. Hello Gents.
I'm gauging interest here before to put on eBay.
I've got a pair of RM Williams Gilchrist Chelsea boots (the ones worn by DC) and they're a bit too long for me. I'm not at home currently but if I remember correctly, they are a size UK8.....I'm usually a UK7 but I couldn't pass on them !!!
They are in excellent condition and they come with everything : box, bags etc etc.…
I wore them a maximum of ten times on short occasions as they don't fit my feet so it's not comfortable to wear them.
I can make a trade with the same model in a size "7" if someone want to size up !!!
Cheers
Fred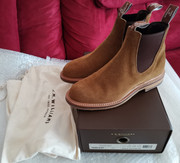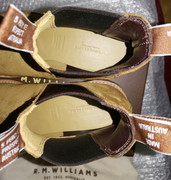 Last edited by Fred007 (21st Jul 2019 06:03)