Topic: Welcome to the Hotel Spendide
I have been really getting carried away with Casino Royale props lately and decided to have a go at creating Hotel Splendide room card and wallet which Vesper Lynd picks up at the hotel reception desk after she has signed the reservation letter, also at one point you can see Bond with the room card in his hand.
And here is the end result, the addition of the Vesper signed reservation letter is a bit of a fantasy item to complete the set.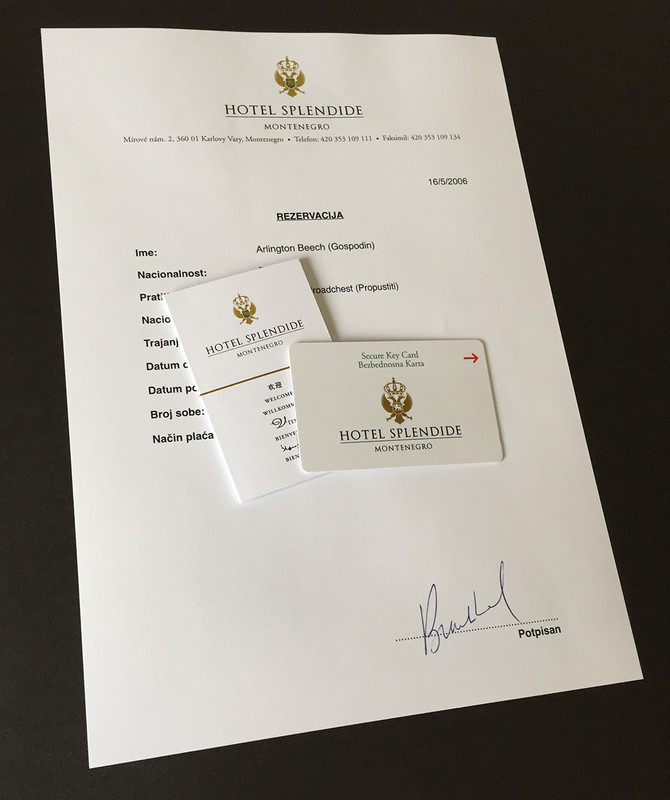 Last edited by ACACIA_AVENUE (29th May 2019 17:11)
One of us smells like a tart's handkerchief.