Topic: FS: Church's Ryder III Chukka Boot UK Size 8
I'm selling my Church's Ryder III Chukka Boots in brown suede, identical to the boots worn by DC in QoS. They are gently worn and have always been stored with shoe trees. The soles still have plenty of life in them. The boots are in Church's size 080, which translated to a UK Size 8 (US 9, European 42). Fit F, last 81, Dainite sole. The boots come with the original box and bags, the shoe trees are not part of the sale though.
The shoes are located in Germany but international shipping is no problem.
My price is 200€ plus shipping cost. Payment via Pay Pal is possible.
If you're interested, please PM me.
Thanks
Nick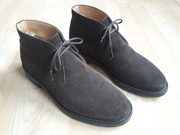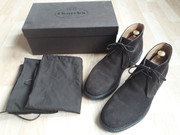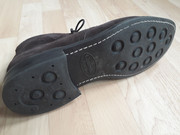 Last edited by Perconte (6th Sep 2019 17:12)