Topic: FS: Daniel Craig/Girl With The Dragon Tattoo Items ALL SOLD
Hi all, long time no see. Up for grabs are a couple of items related to Girl With The Dragon Tattoo:
Scotch & Soda Ralston in grey, size 32/34. $50 + shipping
I won these in an auction for $150, apparently from the actual set of the film but impossible to know if they were screen used. The guy selling them had a ton of stuff from the set and unfortunately didn't offer much info. Comes with the certificate of authenticity, for whatever that's worth. I have never worn them. Measurements are true to size, with the thigh at 10 inches and ankle at 7 inches. Very rare colour even back in 2010-11 when they were new.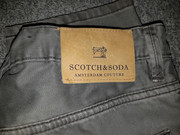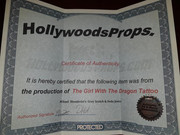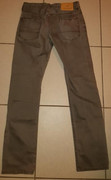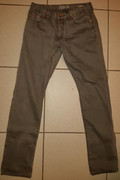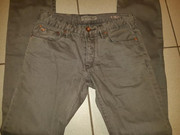 Coming from a smoke free, pet free home. I never wear them and am trying to raise some extra funds this month as I'm travelling to Scotland for the first time.
Cheers!
Last edited by JMac88 (5th Nov 2019 14:26)