Topic: Dr No, James Bond "style" plaques. Le Cercle/Les A screen used props.
These are of the same type used in the first James Bond film and even better, in the baccarat scene where he speaks the immortal words, "Bond....James Bond" so there must be some "old timers" out there that would like to own a set of these, or even just a £50 or £100 maybe. They were borrowed from the casino so obviously I have no idea which ones were used in the scenes and which weren't but maybe one day............I believe I can say screen used and prop in the correct context though, yes?
Drop me a line if interested. I have lower grade ones too. Not available anywhere else in the world (well maybe the odd set here and there but no more than 2).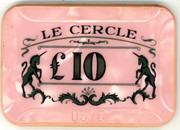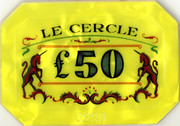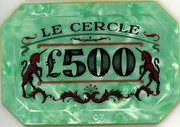 Last edited by DrNoPlaques (17th Nov 2019 23:48)