Topic: FE SPECTRE Mask
FE Speccy mask arrived today. Damaged box, not a good start.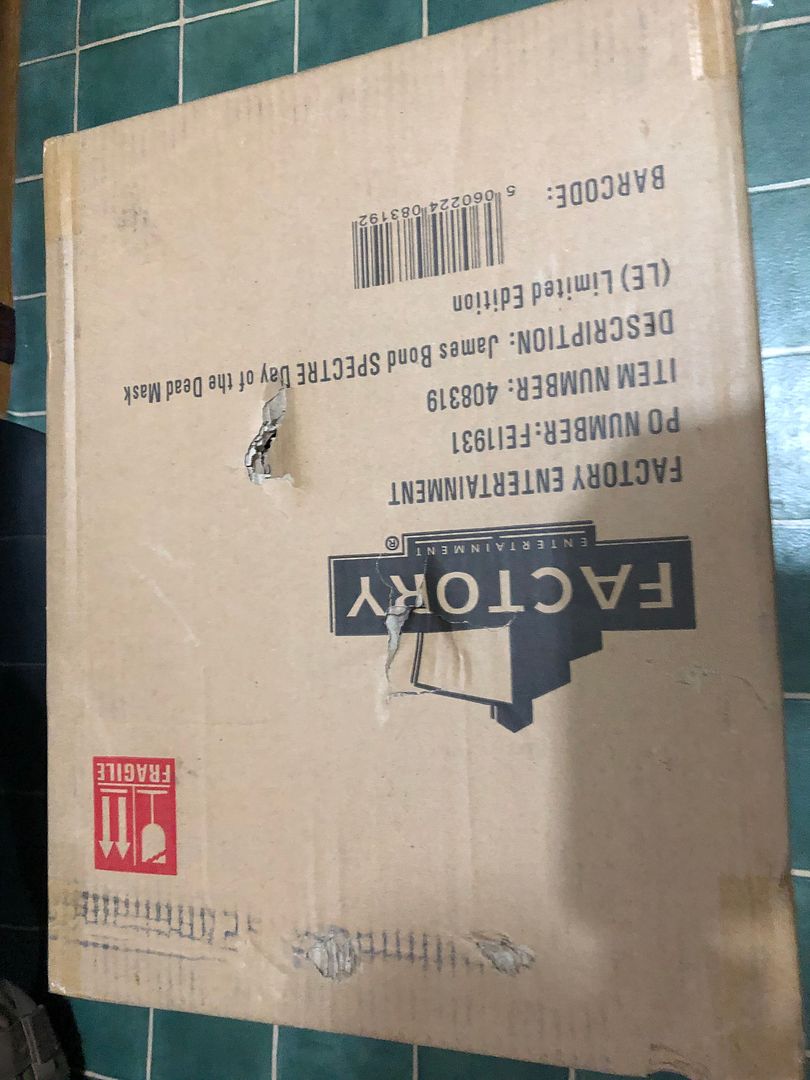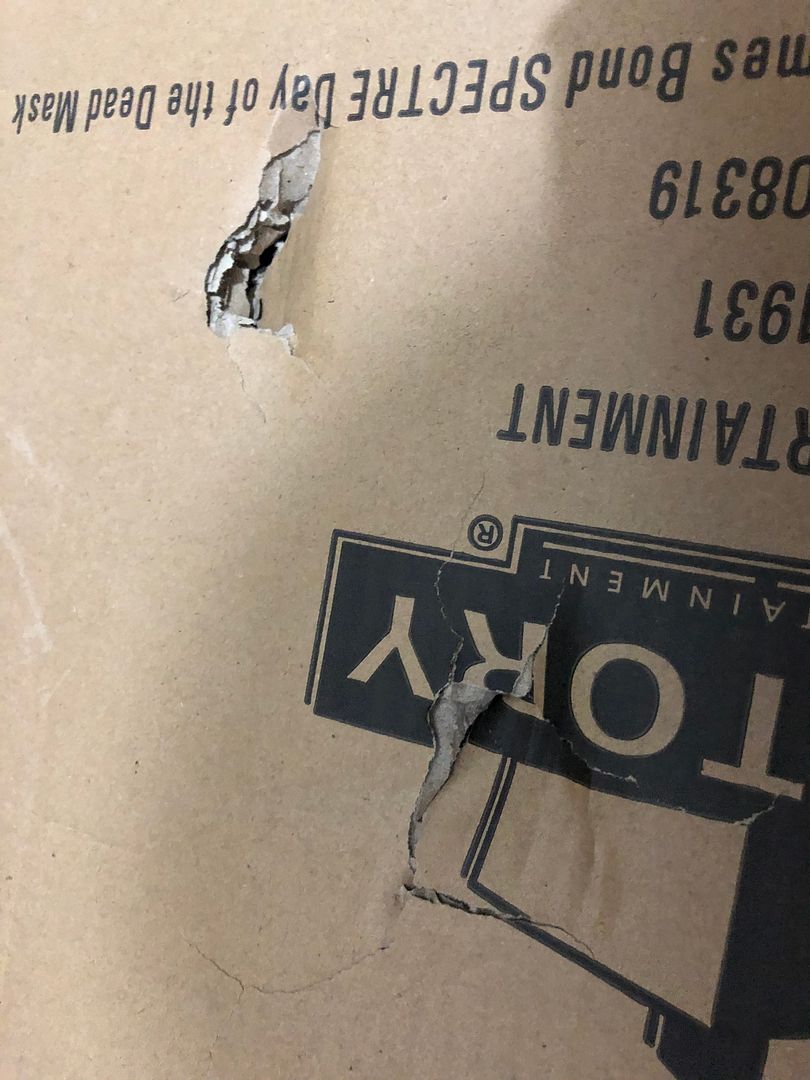 But apart from that, and I have to hold back somewhat as we all predicted this. It's HUUUUGE. At least 25% bigger than the screen used mask, and that's not even taking into account that it's made from thicker material. The screen used one I had the opportunity to look at and try on, was quite tight on me. Which came as a surprise as I thought DC was much bigger as I have quite a slim head, although he does take the same glasses size as me and the wear the same on us both. But this is something else. I wasn't expecting it to be Uber accurate as FE have never done that, despite claims in the spiel. But this one is hilariously huge, I can fit my fist in between my head and the side it's that big. The details and dimensions are off all over, and it's so heavy that even if you do have a head the size of a small moon, then not even the extra strapping they have put on, will hold it on for long.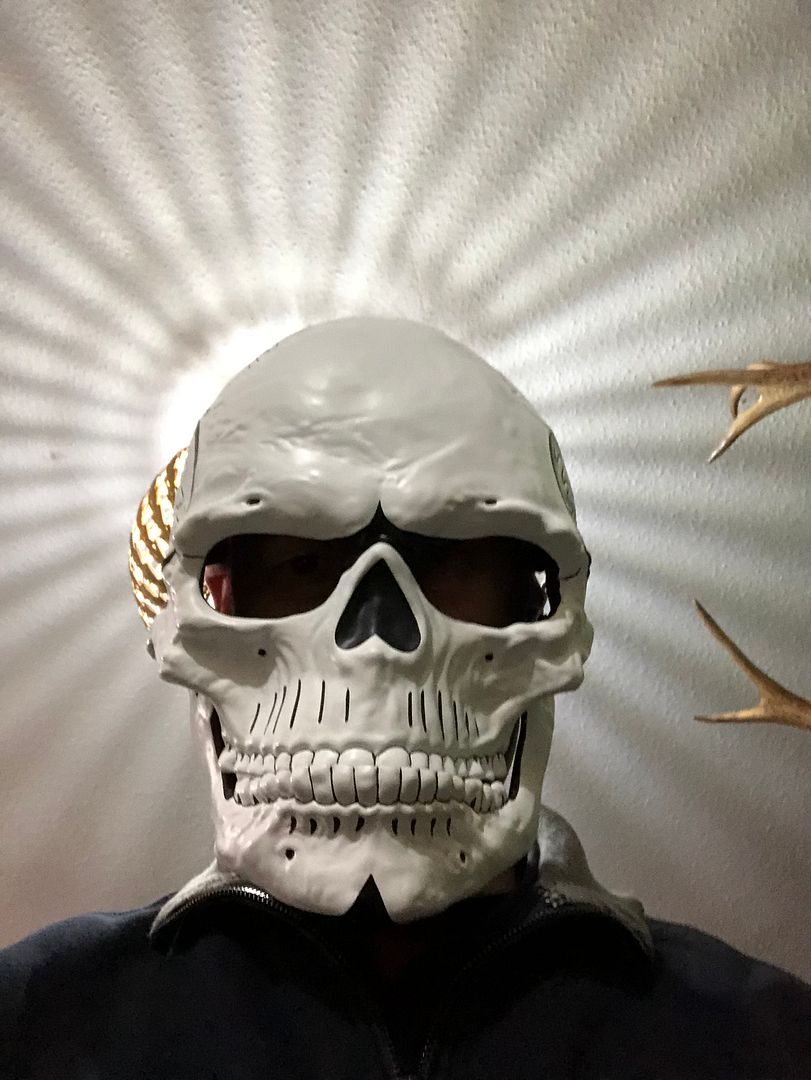 I look like the Phantom of The Opera in this it's so big.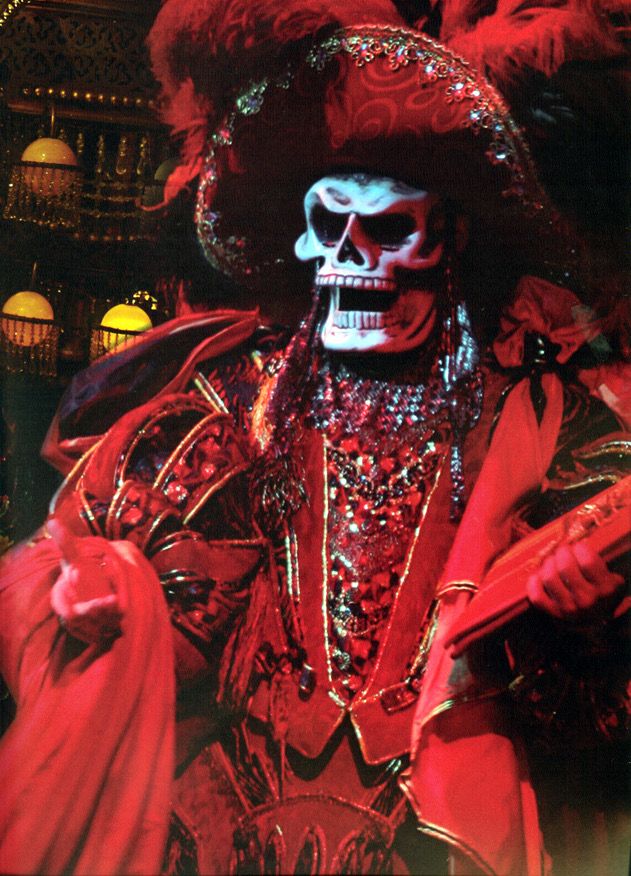 And this is a picture with the screen accurate sized hat on. Well, it doesn't fit on, it just kinda sits hilariously on top like a mini topper on a bobble head. As you can see, there is a huge amount of daylight each side of this. Big enough to stick both hands in each side.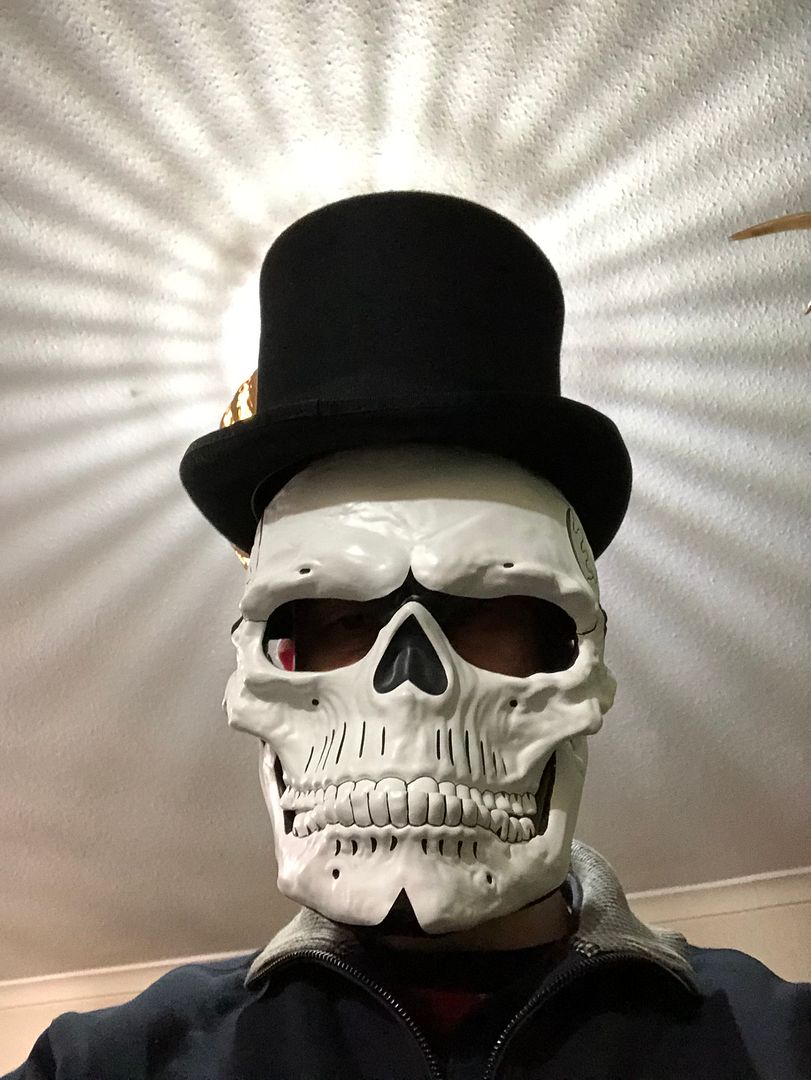 The booklet that comes with it is sparse, and it tickled me as it shows the screen used mask being measured with callipers. They must have just done that for show, as the dimensions don't translate to anything like the mask it's supposed to represent. And this is what annoys, the claims of accuracy, of being moulded direct off the screen used one. If this is the case, why is is enormously off, not just a bit off, but massively, stonkingly off. Oh and the hinged jaw isn't right either, and it's too loose. So just forward like an apes constantly.
Poor show, stop taking us for gullible fools. That's the most annoying part. If it was sold as an idealised version for display, then fair enough, but banging on how accurate stuff is, when it's clearly not is an insult to your customer base.
Back it goes.......
..................

...............