Topic: Can anybody ID this jacket?
Firstly: Mods, if you think this is greatly out of place here, please move it to the off-topic section. I just think it'll get more attention from our experts here.
So, looking for the brand of this jacket. It's a knitwear with hoodie and quilted front.
Was recently worn on a german tv show that was filmed in the beginning of 2019.
Many thanks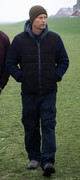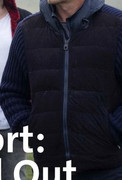 The name is Walker by the way.
IG: @thebondarchives
Check it out, you won't be disappointed